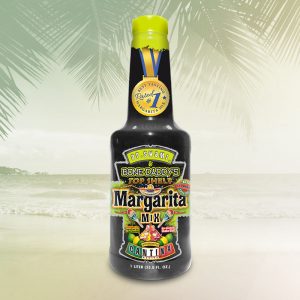 Way beyond prozac, this is as good as it gets. A perfect balance between natural sugars and tree-ripened lemon & lime juices. Real grapefruit pulp has been masterfully blended to enhance the citrus flavors.
This top-shelf margarita mix is clean and refreshing with a made-from-scratch taste! No artificial flavors and no chemical aftertaste. Delicious enough to transport you to the Isle of Nectars.
Bartenders, restaurant owners and margarita aficionados have written with praise for our Margarita Mix. Its probably because we take the time to carefully blend real lemon and lime juices then add just a touch of grapefruit. No artificial flavors or enhancements here – just pure, from scratch, Top-Shelf Margarita Mix.